Skip to Content
3 Common Questions about the Gutter Helmet System Answered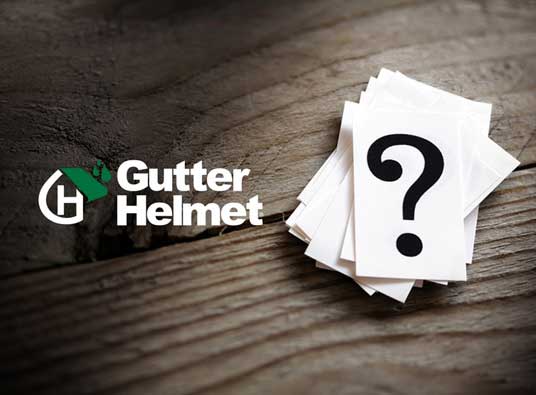 Investing in a gutter protection system is a smart choice because it protects your home from costly water damage while reducing your gutter's maintenance requirements. We can install the country's number one choice in gutter protection: Gutter Helmet. To provide a better understanding of this system, we answer a few commonly asked questions:
What Kind of Material Is It Made Of?
Gutter Helmet consists of durable and high-quality aluminum reinforced with horizontal stiffening ribs. We also install these gutter covers in Columbia SC, and the surrounding areas, over reinforced aluminum alloy brackets. Thanks to these features and quality materials, Gutter Helmet can handle the heaviest storms, snowfall, and hail with ease. In addition, the PermaLife™ High-Performance Coating also protects the Gutter Helmet against the effects of acid rain and saltwater.
How Does It Work?
As an expert in gutters in Greenville SC and the nearby areas, we recommend Gutter Helmet because it is effective. Gutter Helmet works by utilizing the principle of surface tension. Even though it completely covers your gutters, water still gets through.
Here's how it works: As water runs down your roof, it clings to the surface of Gutter Helmet, flows over its Nose-Forward™ design, and goes directly into your gutters. Debris just falls away from your roof because there are no openings for it to enter.
How Much Does the System Cost?
As a specialist in gutters in Spartanburg SC, and the nearby areas, and as an authorized Gutter Helmet dealer, we can determine the cost depending on a few factors. We'll consider the number of stories of your home; the condition of your roof; the size of your gutters; the type of roof that you have; the overall length of your gutters; and the number of corners in your home. For more information, we can provide you with a free no-obligation quote.
We offer this excellent investment because it's effective, reliable, and durable. You can count on Gutter Helmet to protect your home and your gutters under adverse weather. Carolina Gutter Helmet