Skip to Content
Addressing Common Gutter Problems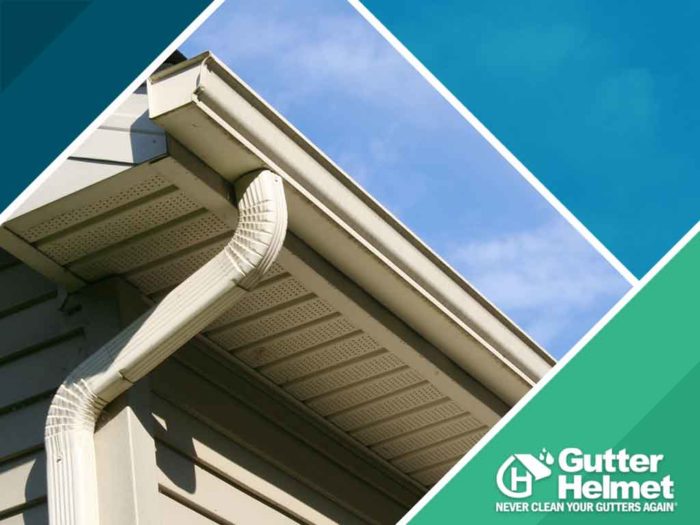 Your gutter system plays a key role in keeping the roofing system and the rest of the house free of water damage. Because of this, it's one of the most problem-prone parts of the roof, which is why it's vital that you spot and address its common problems.
In this post, Carolina Gutter Helmet and More shares the most common gutter problems and how to address them.
Clogged Gutters
This is the ubiquitous gutter problem and also does the most damage to the structure and even the rest of the roof. When the gutters get clogged, they add extra weight to the edge of the roof. As it gets worse, it can loosen the shingles of the roof and cause water damage to the walls and foundation.
How you address this is pretty straightforward. You simply need to clean the gutters and get rid of all the clogged leaves and twigs. A more long-term solution is installing gutter covers to prevent debris from getting into the gutters and the downspouts in the first place. We're proud to offer Gutter Helmet® as the most effective solution to gutter blockages.
Improper Pitch
The pitch is what allows the gutters to properly shed water from the roof. If the gutters have an inadequate pitch, they will collect water instead of redirecting it. This is a rather common problem with sectional gutters, as they aren't customized according to the measurements and the style of the roof.
Poor Gutter Installation
Improper gutter installation is actually the root of all gutter problems – from leaks to material weakness. While the problems may not manifest immediately, this is actually worse as it may blindside you when the gutters suddenly fail.
Due to the key role the gutters play in protecting your home, we always recommend working with an experienced roofing and gutter company to address issues. This also applies to roof repair that specifically addresses gutter-related issues, as improper repair can aggravate the problems.
Call us today at 864-303-5955 or 972.427.4418 to learn more about our services. We offer roofing and gutter services in Greenville, Columbia, and Spartanburg, SC.