Skip to Content
4 Factors Contributing to Gutter Corrosion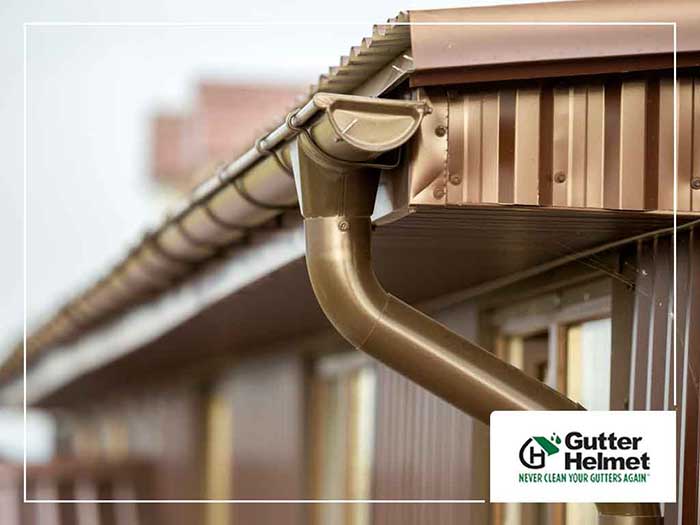 Gutter covers prevent debris from settling in the gutters and causing water to overflow, which may result in corrosion. This problem will not only make your gutters look unsightly but it can also cause leaks and deterioration. It can also impede the system's ability to properly direct water into the downspouts.
Find out what causes metal gutters to corrode and how to stop the problem from occurring.
Environmental Factors
Your gutters are constantly exposed to harsh environmental elements. How near you are to the ocean or industrial structures can affect the rate at which your gutters corrode. Gutters are more likely to experience atmospheric corrosion if the surface is covered with dirt, chloride and sulfate deposits. Regularly cleaning your gutters can reduce the chances of corrosion. When it comes to roofing and gutter maintenance, you can count on Carolina Gutter Helmet & More.
Poor Handling
Make sure gutters are handled with caution once they arrive in your property. Dents or scrapes during transit can make the affected section more vulnerable to corrosion.
Improper Storage
Gutter sections should be stored flatly or horizontally. Never place them vertically or diagonally as gravity and the lack of balance can bend the metal. For gutters that are out of manufacturer's packaging, layer any stacked sections with padding or cardboard, and cover the top for protection. Store any hazardous chemicals separately from the gutters.
Faulty Installation
The installation of your gutters is best left to professionals. Gutter installation requires the proper attachment of brackets. An improperly attached bracket can puncture the surface of the gutter and damage its coating, speeding up corrosion. Galvanic or bimetallic corrosion can occur if the metals used for the gutters and brackets are incompatible.
Choose Carolina Gutter Helmet & More for quality gutter protection systems. We offer a wide selection of exterior services including roof repair, window installation and gutter replacement. Call us at 864-303-5955 or fill out our online form to get a free quote. We serve homeowners in Columbia, Greenville, and Spartanburg, SC.