Skip to Content
3 Projects to Maintain Your Home's Structural Integrity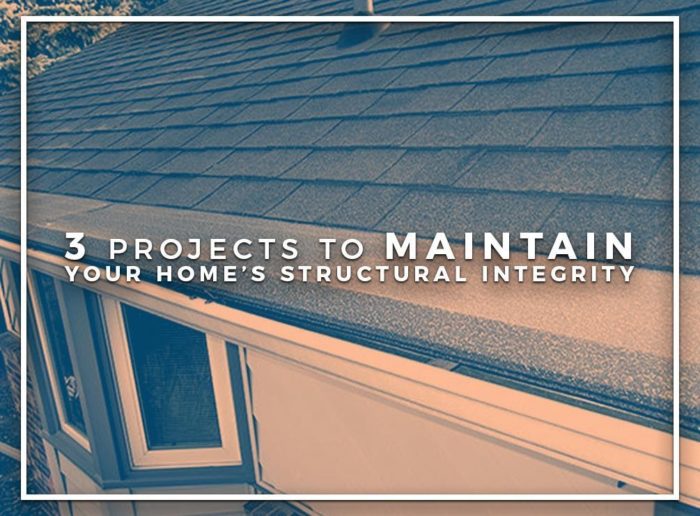 Your home is a place you want to feel secure, safe and protected from extreme weather conditions. Whether you have a traditional or contemporary home, you need to make sure that it is geared with high-quality materials that can fortify its foundation. Carolina Gutter Helmet and More, your trusted roofing and gutter provider, discusses three home improvement projects to maintain the structural integrity of your living space.
Roof Replacement
One of the most beat-up portions of your home is your roof. Its constant exposure to sun, wind, and rain can shorten its functional life. An aged roof is also prone to leakage, which can damage your interior space. You might want to consider replacing your roof when you see at least one of the following signs: worn or missing shingles, stains along the home's exterior wall, or a sagging underside of the roof decking.
As an Owens Corning Preferred Contractor, Carolina Gutter Helmet and More can offer the brand's roofing systems. They feature a full structural system that assures your home will provide exceptional protection for you and your family. It also comes with a strong warranty that can prevent unexpected costs.
Gutter Helmet
Gutters are essential to driving water away from your home's infrastructure. It is important, then, to invest in high-quality gutter covers to keep debris out of the water passage. Our innovative Gutter Helmet system has a textured surface that allows water to flow through tiny openings. It also has a low-maintenance finish to enhance your home's design.
Siding
Siding can significantly reduce energy consumption while lowering monthly cooling and heating expenses. It can also beautify your home and eliminate extra costs associated with exterior painting. Siding can also make your home healthier and safer for your family.
When you turn to Carolina Gutter Helmet and More for your siding, gutter and roofing needs, you can expect no less than top-notch products that will improve your home's functionality. Our professional installers are equipped with the knowledge and skills to provide you with premium service. To learn more, call us at 864-303-5955 . We serve residents of Columbia, Greenville, and Spartanburg, SC.