Skip to Content
The Remarkable Benefits of Daylighting for Your Home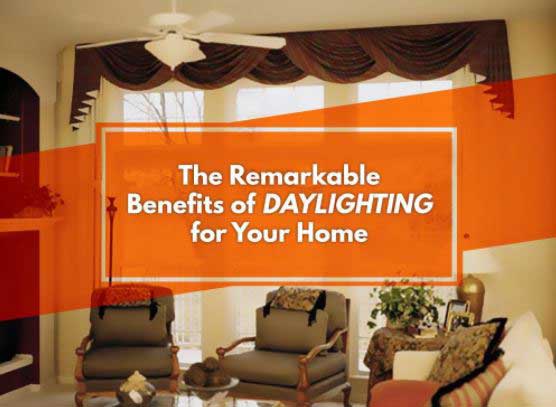 Incandescent bulbs, fluorescent lamps and other types of artificial lighting are present in just about every home. Depending too much on artificial sources of light, however, can cause higher energy usage and increased expenses. By letting more daylight in, you can enjoy several benefits in addition to perking up your living space. You can further maximize these benefits by choosing the right windows.
Carolina Gutter Helmet® and More discuss the remarkable advantages of daylighting:
Improved Mood
Sunlight provides positive effects on your well-being. It improves your productivity by encouraging a higher level of concentration while reducing stress. Furthermore, it helps maintain a healthy circadian rhythm. Whether you're relaxing at home or trying to finish your work, daylighting is essential for your health.
Lower Energy Costs
Catching a lot of sunshine reduces the need to use artificial lighting while saving you money. To maintain your comfort levels, it's best to invest in energy-efficient windows to help prevent excessive heat gain. When you turn to us to plan and handle your window replacement project, we'll assess your home's condition so we can provide you the perfect units that will suit your needs.
Bringing the Great Outdoors In
The biophilia hypothesis suggests that human beings have the innate tendency to connect with nature and other forms of life. One way to do so is by exposing yourself to natural light. You can take advantage of your windows to frame your breathtaking views and bring the outdoors in.
Brighten up your home naturally by taking advantage of your windows. During your consultation with us, we'll examine the orientation of your rooms and consider your local climate to use daylight to its best effect.
You can also rely on us for top-quality retractable screens and awnings. Call us at 864-303-5955 or 972.427.4418 to get a free quote. We serve residents throughout Greenville and Columbia, SC.