Skip to Content
The 4 Most Common Types of Window Frames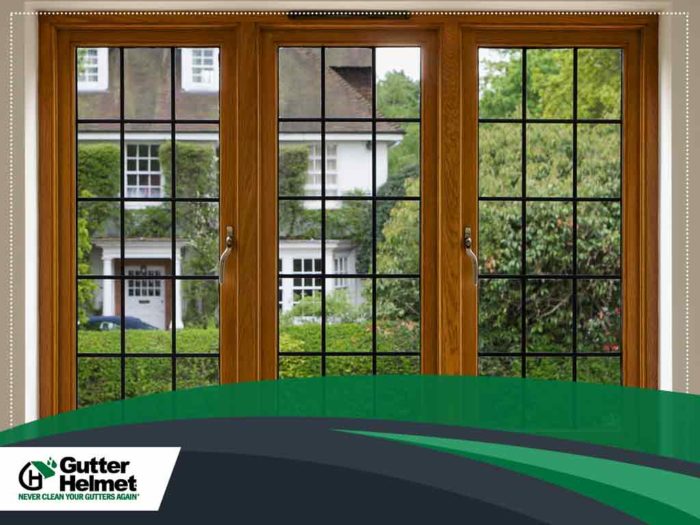 You have several frame material options on your next window replacement project, and each has its own strengths and areas it excels in. It's important to know how each one performs to make the most effective, useful addition.
In this post, Carolina Gutter Helmet and More shares the key features of four of the most common types of window frames.
1. Wood
This classic frame choice remains a staple in many homes despite the prevalence of alternative frame materials. It has no equal in terms of sheer aesthetic appeal and is a naturally insulating material that can have a positive impact on your home's comfort levels. The only downside is that it's more susceptible to water damage and will require more maintenance and care. It's also pricier than the other materials on this list.
2. Vinyl
This material is now the number one choice as it's basically an upgrade from wood. Vinyl windows don't crack or peel, thanks to their higher weather tolerance and sheer durability. Vinyl also has a wider color palette than wood and can even mimic the look of natural wood stains. What sets it apart from its predecessor is that it will not get stuck when it expands. It's also has a longer life span due to its low-maintenance properties.
3. Aluminum
While a popular choice for commercial properties, aluminum window frames are the preferred choice for contemporary and ultra-modern homes. In terms of performance, they are even more resilient than vinyl and won't wear even when exposed to constant sunlight.
Aluminum frames are also immune to rot, mold development and water damage. Keep in mind that while aluminum windows are sturdier than vinyl, they aren't as energy-efficient.
4. Fiberglass
Fiberglass-framed windows are praised for their long-term durability, utility, and unique aesthetics. Like vinyl, it can easily replicate the look of other window frame materials, such as wood and even aluminum. It's also more energy-efficient than vinyl, making it a rising star among window frame materials. Note that as the direct upgrade to vinyl (which, in turn, is an improvement over wood), it's slightly pricier. That said, its cost falls between vinyl and wood, so it's still the more cost-effective choice in many cases.
Whether you need new windows or awnings, Carolina Gutter Helmet and More will help you pick the most suitable frame for your window requirements. Call us today at 864-303-5955 to learn more about our services. We offer expert window replacement in Greenville and Columbia, SC.