Skip to Content
Low-E Glass: How It Works and How It Benefits You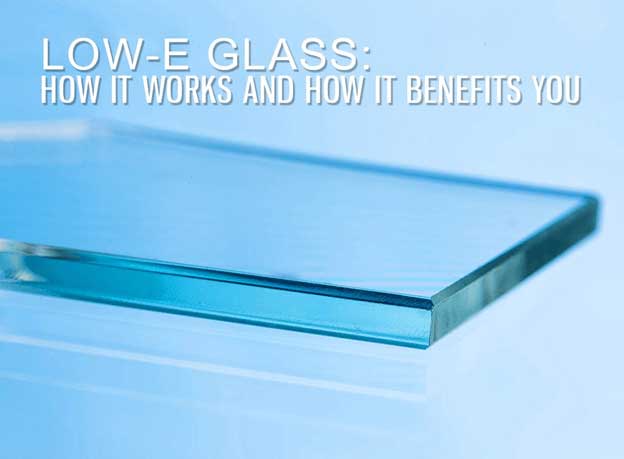 One of the reasons modern windows deliver remarkable energy performance is its use of Low-E glass technology. In many ways, this revolutionary coating has changed how windows function.
As the leader in replacement windows and retractable awnings in Columbia, SC, and the surrounding areas, Carolina Gutter Helmet and More wants to shed light on how Low-E glassworks. While this technology continues to evolve and improve, its basic capabilities remain the same:
Blocking Unpleasant Heat
The application of Low-E coating allows the glass to selectively block the part of sunlight that causes heat: infrared radiation.
In the past, window glass had no way to filter the different parts of the solar spectrum. This left no other option to reduce solar heat gain besides tinting. As a result, older windows affected clarity because they would also block visible light.
But that's no longer an issue today. Selective Low-e coating accurately targets infrared radiation and even re-radiates a considerable amount of it. This is why modern windows in Columbia, SC, and the local area, don't have to be dark to be cool.
Reflecting the Damaging UV Rays
Other than infrared radiation, Low-E glass also reflects harmful ultraviolet rays. As you know, exposure to extreme UV radiation is bad for your skin and causes your valuables to fade quickly. Allowing too much UV light into your home can be detrimental to your health and your belongings, especially if the orientation of your windows receives plenty of direct sunlight.
Promoting Daylighting
Apart from having large pieces of glass, Low-E coating helps naturally illuminate your interiors through simple window replacement in Columbia, SC, or the local are. Again, because you no longer need tinted products to block solar heat, your windows let visible light in while keeping you comfortable. Apart from reducing your need to use indoor lighting, Low-E glass allows you to enjoy your pleasant outdoor views.
Harness the desirable benefits of Low-e coated–windows with Carolina Gutter Helmet and More. Contact us now to get your project started.