Skip to Content
4 Reasons to Install Asphalt Shingles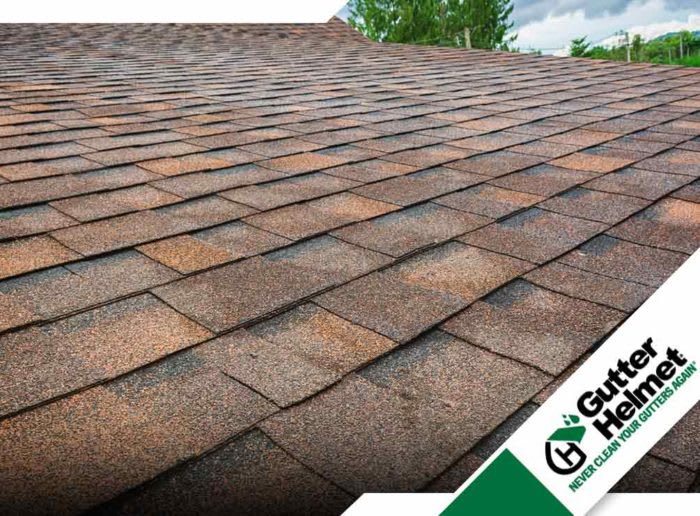 When it's time to give your home a new roof, one of the biggest decisions you will make is choosing among different types of roofing materials. While each of them undoubtedly offers great benefits, not all of them will suit your needs. In this post, your top source of maintenance-free gutters, Carolina Gutter Helmet and More gives you a closer look at the benefits of installing asphalt shingles.
They Are Aesthetically Versatile.
Asphalt shingles come in a wide selection of rich and beautiful colors. There are also various kinds of textures that will give your roof depth and dimension. You can also choose asphalt shingles that mimic the look of slate, cedar or slate. They come in a wide range of styles, sizes, and shapes as well.
They Are Cost-Efficient.
Asphalt shingle roofing is widely popular due to its affordability. You can also select from various pricing options. Furthermore, as asphalt shingles are easy to install, you won't have to worry about high labor costs as well. They are also easy to maintain, so lifetime costs are minimal.
They Are Known to Perform Well.
When installed properly and combined with a well-designed gutter system with efficient gutter guards, an asphalt shingle roof can last for 15 to 20 years or even more. Asphalt shingles also pose fewer leak problems and have excellent wind uplift and fire resistance.
They Are Lightweight.
Asphalt shingles have the ideal weight. They're not too light nor not too heavy. Because of this, they do not require an additional structure to support their weight. As a result, they won't strain your roof assembly.
Indeed, there are a lot of benefits to installing asphalt shingles. If you want to get the best bang for your buck, make sure you consider them for your roof. If you want to learn more about the advantages of asphalt shingles over other roofing materials, don't hesitate to call Carolina Gutter Helmet & More! We can also recommend related solutions, such as gutter protection, to help ensure that your new roof lasts for a long time.
Call us at 864-303-5955 or 972.427.4418. You can also fill out our contact form to schedule a consultation. We serve clients in Spartanburg, Tyron, and Chapin, SC.